Friday 20th November 2015
Hi everyone,
Welcome to my countdown to Christmas blog. We are getting busy here in the Teddy Bear Village with just 34 sleeps to the big night, am I right? The bears are very excited about meeting all their new owners, they are getting all their packaging ready so as not to delay in reaching their new homes for Christmas. Of course they will be very sad to leave the village, after all it has been a good home to them for a while, but a new home and meeting new friends is exciting too. The village is preparing to get ready for the fairy lights and the decorations, how are you getting on, is your house decorated yet?
I will be starting to make the village Christmas cake, mince pies and Christmas biscuits tomorrow, these are for our village farewell party before teddy bears and animals leave for good.
If you have any news about your countdown to Christmas with your family please let us know, we can count down together.
Please keep in touch by emailing shirley@theteddybearvillage.ie, (my assistant) my email is acting up so I will be trying to fix it over the weekend.
Until I hear from you, have a beary good weekend.
Don,t forget, you don't have to buy anything just to talk to village bears and me.
Love from Benjamin xx
Benjamin Bear
If you have any news or something you would like to tell other Teddy Bear Village friends about then please email me benjamin@theteddybearvillage.ie
--------------------------------------------------------------
Tuesday 09/10/2015
Well as you can see our new website has gone live... I hope you like it !!
Please check this page to see new updates and comments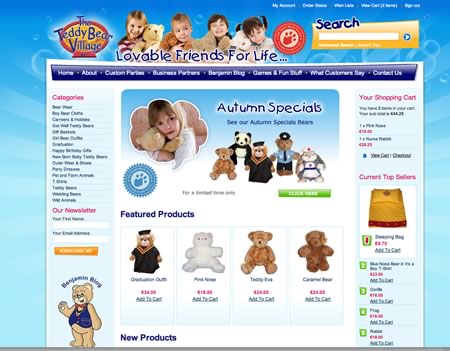 --------------------------------------------------------------
Friday 05/10/2015
I found this video on youtube.. think I know some of these guys
--------------------------------------------------------------
Thursday 04/10/2015
For Jane Murphy who is having his birthday today... HAPPY BIRTHDAY JANE :)